At a function held in Delhi on December 4th, Citizen Matters was declared a joint winner of the Manthan Award (South Asia and Asia Pacific) in the e-News and Journalism category. This is the magazine's sixth award in six years.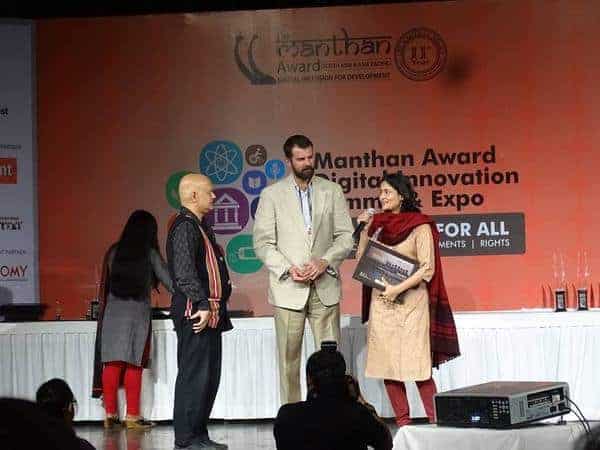 Citizen Matters' editor and co-founder Meera K received the citation amidst the cheering participants. Bangladesh-based website, Environment Move and Indian online newsstand, Magzter, were shortlisted as finalists in the category. All the finalists were declared winners at the grand award function.
Citizen Matters was declared a winner in the Manthan (South West India) award too, in August 2014.
The Manthan award has been instituted by Digital Empowerment Foundation (DEF), with the aim of 'making visible the contents that already exist and thus demonstrating the richness and diversity of content creativity to those interested in understanding and planning an Information Society.'
Says Citizen Matters co-founder and fellow editor, Subramaniam Vincent: "Citizen Matters' model of city, civic and investigative journalism is done with citizen participation, for citizen empowerment. This award is yet another indication that the work is worth doing. It is urban India's greatest need today. An empowered citizenry leads to better civic engagement and that is critical to building democracy in India."
However, none of this is done for the sake of awards, he adds, because, "Great journalism is ultimately its own reward, and journalists everywhere know this; they do not work for awards."
Mint, which was the Strategic Partner for the award, featured Citizen Matters in its write-up about the event:Digital innovators honoured at Manthan. It referred to Citizen Matters as 'an online community news magazine focusing on local information on civic issues in Bengaluru', and also featured an interview with co-founder, Meera K.
A big thank you to all who support us, by reading, giving feedback, contributing findings, data, articles and donating. It truly reinforces our faith in the work that we do!