A photo story in Citizen Matters, Chennai, Life in single-room homes in Chennai by our reporter Shobana Radhakrishnan has received a special mention in the Ashish Yechury Memorial Award for Photojournalism at the ACJ Journalism Awards 2022.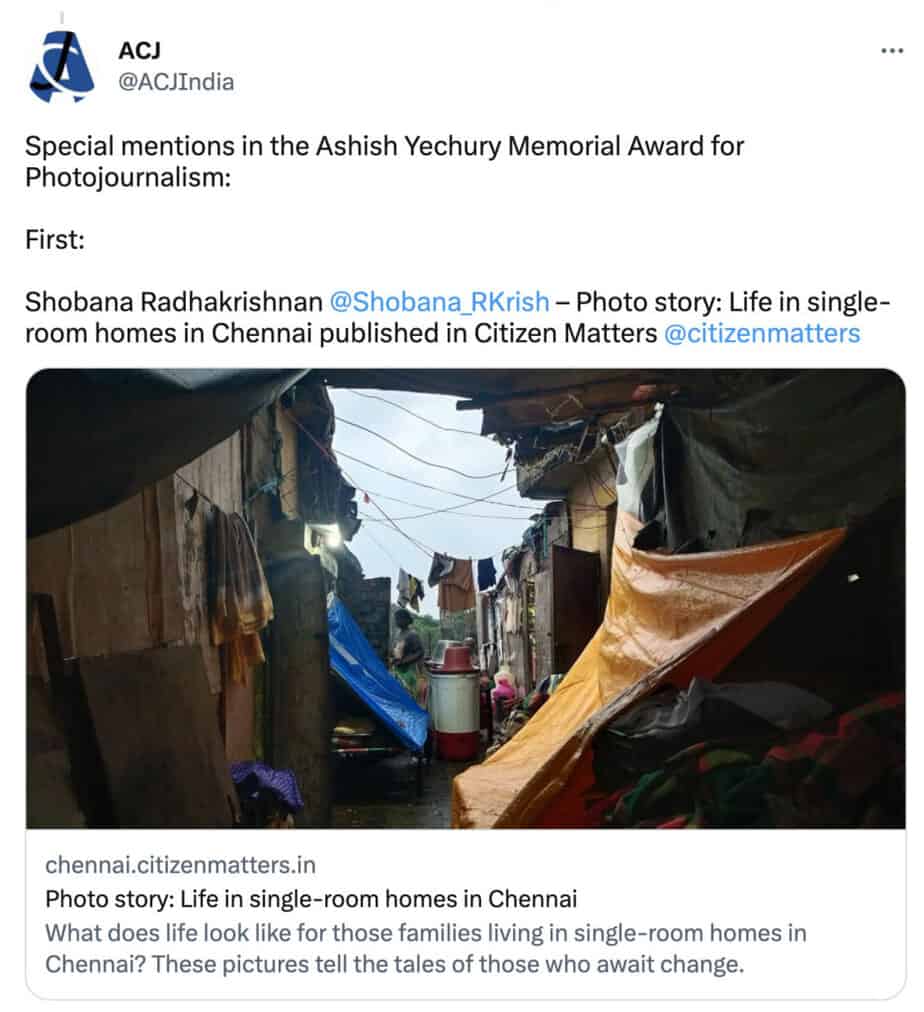 Shobana is a Senior Reporter with Citizen Matters' Chennai chapter. A postgraduate in Mass Communication and Journalism, she worked with The New Indian Express prior to joining our team in 2022.
Shobana's photo essay which got a special mention at the ACJ Awards announced on May 3rd, 2023, looks at the problems faced by residents of low-income communities in Chennai's Thideer Nagars (temporary settlements created by residents evicted for public projects or beautification drives). It had a special focus on the Kannappar Thidal community which has been a makeshift settlement for over 120 families since 2002.
Shobana spent time interacting with the residents and getting to know them and their problems before she made the request to take pictures of their living conditions and quote them. She feels unless a story affects the reporter personally, it cannot be impactful. She has vested her time and emotions: "To this day, if it rains heavily in Chennai, I get nightmares of the dilapidated building in Kannappar Thidal collapsing. I often receive calls from those residents the next morning of the rain complaining of water stagnation." She continues to keep in touch with the community and follow up on the topic.