TR Gopalakrishnan, our Editorial Advisor, passed away on 15th November. He was the former Editor-In-Charge of The Week. He had previously worked at the Motherland, India Today and Hindustan Times.
TRG, as we knew him, dropped in at our office, one day in early 2019. He had moved to Bengaluru after retirement. He started helping us with commissioning, editing and more, as we started looking at cities beyond Bengaluru and Chennai. He chipped in whenever any editor was on leave or had bandwidth issues. We became familiar with his "Need help with editing? Send it to me!" He was ready to help or advice anytime, and not just with editorial. I recently had a long chat with him about dealing with organisational challenges! We were in awe of his vast knowledge and thoroughly enjoyed his company as he regaled us with hilarious anecdotes, especially about politicians and celebrities! As his former colleague at The Week wrote, "he could hold forth on any subject in any company."
TRG was an integral part of the team and we are going to miss him terribly. We are grateful we had the privilege of having him on our team the last few years.
Journalist Vijaya Pushkarna, who knew TR Gopalakrishnan for decades shares this moving tribute.
Gopal's cheerful "Morning, Vijaya!" was something I heard at least four times a week, often more, from the time I joined The Week in 1992. He was the Editor-in-Charge, and discussed the politics of the states, social trends plus the local "what's happening" with all the one-person bureaus. By the end of the call, we'd be left with story ideas for the next issue. In no time at all, he'd grown larger than being the editor: he'd become guru, mentor, guide, colleague, friend and family, all rolled into one.
Naturally, the calls continued even after Gopal had left The Week after a trailblazing three and a half decades, growing the English magazine from deep down south to a pan-Indian, bigger than the biggies in the national capital. He and his wife Geetha had made Bangalore their home, and he was continuing to do what he simply loved – working with a team of journalists– at Citizen Matters. He was ideating, finding writers from all over the country, getting the stories done, editing them, and above all mentoring them in a way only Gopal could. Over the phone calls, we'd cover everything under the sun and beyond – he'd want to hear real ground level, grass roots stories from everywhere, on all subjects, to keep himself abreast. Sometimes, he'd ask me find him a journalist from Himachal or Punjab, or some other state, to write something for the portal.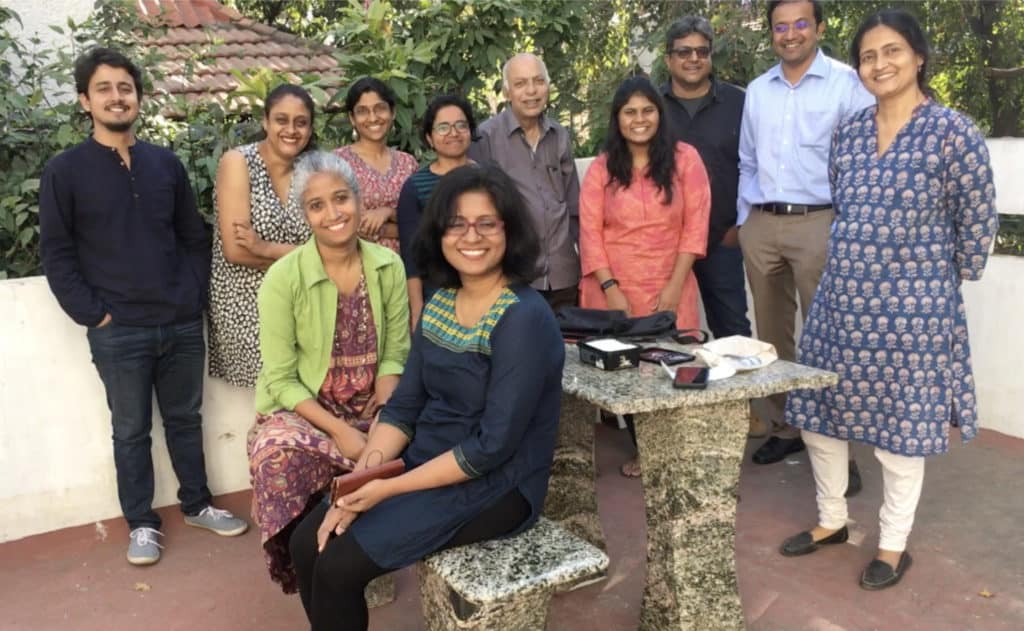 It was mid January, 2020, about a fortnight after I had left The Week to be a "lady of leisure". I got a call from Gopal. It was the usual time but the tone was different. He did not open with "Morning, Vijaya". "Chalo, chalo. Retirement bahut ho gaya. Get started with work… I want a piece on…" And so there I was, part of Gopal's team, for a second time. Interactions with him became more frequent, longer and the subjects we discussed were more diverse, sometimes very different from what I had dealt with.
That was Gopal. He would effortlessly transfer his tremendous interest and enthusiasm to journalists he was working with. And always, a bit of his knowledge, on almost everything under the sun. He effortlessly got the stories he wanted. His only mantra was confidence in his reporters. And it was amazing trust and confidence , for it always exceeded the reporters' own confidence in themselves and in their knowledge of the subject they were writing on at that point in time. It was sometime towards the end of 2003, when I was neck deep covering militancy in Punjab and Jammu and Kashmir, crime in Rajasthan and politics of Punjab, when Gopal called up and discussed the mythical Saraswati river, the Indus Valley Civilisation, the invading Aryans and the Rig Veda! With his very characteristic, pleasant and positive summing up of a good conversation, he wanted me to work on a story– some archaeologists had just then begun suggesting that we should not call the IVC that, but call it the Indus Saraswati civilisation! When the story was published, complete with interviews, accompanying story and main story, my personal collection was richer with photographs of me standing on a mound at Rakhigarhi, I couldn't believe I had done it! This is an experience every journalist who has worked under Gopal has had, increasing their confidence to go into unfamiliar territory and come out with a huge grin, and satisfaction that – I did it! That conversation – with more on the subject till the story was wrapped up — must have left a huge impact on me.
Sometime in the summer of 2020, I called him to ask if I can cover a Harappan food festival at the National Gallery of Modern Art, for Citizen Matters! Some fancy chef was conjuring up what the Harappans may have grown , cooked and eaten. Gopal loved the idea!! But then, he also first mentioned "internet of things" sometime in the 90s, and wrote a piece on that technology then. Practically any topic excited and interested him, and he dived deep into them, and so, could carry on a fabulous, very enlightened conversation with anyone. "Just get me the number, I'll call him/her up," he'd say when some snoots would want to talk to none less than the editor. And before he knew it he would have built a warm relationship with them, based on knowledge and information-based exchange – for every one person who has fond memories of face-to-face interactions with him, there would be a score more with fond memories, based on just phone calls (this was before the era of Facetime and Whatsapp videocalls!).
His innovative ideas as leader in the newsroom were not just about stories and special issues – his favourites like the annual Hot Jobs, where we tracked sectors that were trending, Best Hospitals, Best Colleges, Best University etc. It was about his approach. At one annual conference, I was stumped to find that one of the correspondents who had a series of fantastic cover stories, could hardly speak or write in English. I asked Gopal how he had a Hindi journalist covering a crucial state for an English magazine. Pat came Gopal's reply: "I don't insist my reporters know English, but I like my sub-editors to know Hindi. And X is a very good newsman". 
When a modern day cafe opened before the Baristas and Cafe Coffee Days opened up in India, he wanted me to visit a few and have coffee. Just for the experience. A few weeks ago, he asked me to watch some Korean films on some OTT platform. He encouraged those working under him to go out there, experience it all!
What is your working headline? Gopal's voice, asking that question every time a cover story was pitched, will ring in the ears of every journalist who has been in his staff. He'd nudge an early filing, "chalo, chalo, jaldi karo. Try to finish it in a day or two". The toughest he could ever get with a writer was "why don't you revise this story?"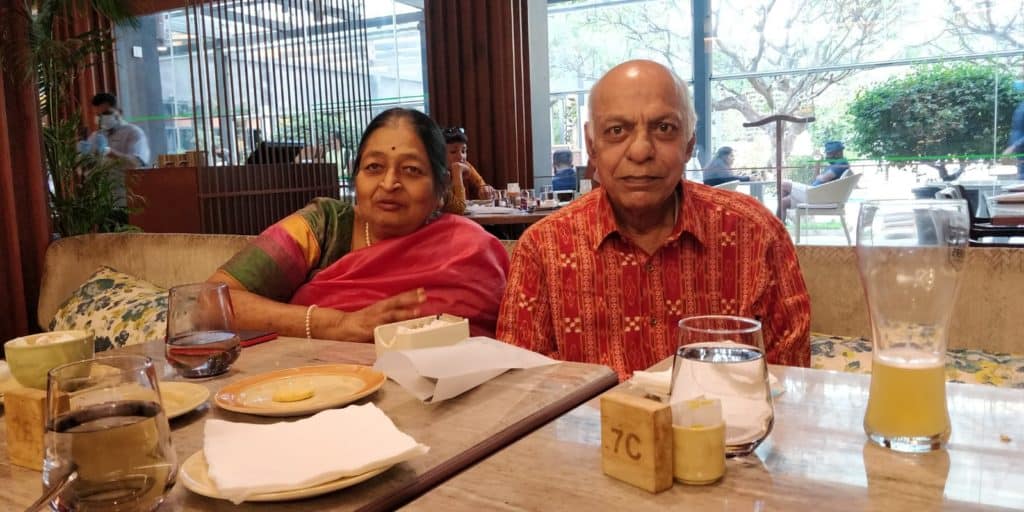 If those who knew Gopal for the kind and generous person he was, always willing to help anyone, it was surely not lost on his wife Geetha. She was very protective of him. She constantly wanted to be assured that that no one was trying to exploit his goodness to all and sundry. That Gopal was popular, that he was the best. And Gopal could not be thanked or admired. Gopal could only be experienced. The joy, warmth, affection, admiration, his leadership qualities, his mentoring, encouraging, teaching, opening up people's minds…the list is endless. You could never thank him for those, and tell him about the effect they had on you, because that would be undermining everything he stood for. Even a casual "thank you" left him with no more than an acknowledging smile. Possibly anything more in words would make him feel uncomfortable, like he was surrounded by sycophants, chamchas or hangers-on. 
But in deed, you could always thank him – invite him to a drink or a meal, and one can expect to be bowled over: most often he'd end up turning the host by choice. There he'd be, in a colourful shirt picked up on a holiday abroad, and pouring out from a bottle of something he'd picked up to share with us.