Meera K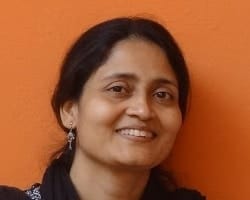 Meera K is a co-founder of Citizen Matters, the award winning media recognized as a pioneer of community journalism. She also helped initiate Open City, an urban data platform and Co Media Lab, a community newsroom and resource centre. Meera is an Ashoka Fellow.
Meera is passionate about cities, community media, urban issues and local governance and civic tech. She believes the combination of in depth local journalism and community engagement, helps catalyse better cities.
Meera was formerly yet another manager at an IT firm, working at large corporates as well as startups, holding varied responsibilities in the product development space. She is active in neighbourhood improvement initiatives and volunteers for projects related to transport, lake rejuvenation, organic kitchen gardening and solid waste management.
Meera is the Managing Trustee of Oorvani Foundation [2013- ]
Ashwin Mahesh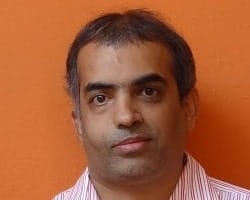 Ashwin Mahesh is the co-founder of India Together, along with Subramaniam Vincent and a co-founder of Mapunity, a social-tech firm. He is also a former NASA scientist, social entrepreneur and Ashoka fellow. He was earlier the President of Loksatta Party Karnataka.
Ashwin is interested in public problem solving (PPS), and the contribution of media, technology, education and civics to the way social challenges can be addressed. His approach to PPS is along two fronts – one, to increase the number of people who know the nature and extent of our social problems (through public information platforms, and through media), and two, to increase the number of people who know what some of the solutions could be (through new learning platforms, especially for civic education). Ashwin is a founding trustee of Oorvani Foundation [2013- ]
Meenakshi Ramesh
Meenakshi Ramesh is a long time civic and community volunteer. She is an alumnus of IIM(A) and has worked at Crisil and Pratham, the Mumbai-based education non-profit. She has volunteered for Chennai City Connect and is especially passionate about solid waste management and other issues.
Meenakshi anchors the Chennai chapter of Citizen Matters. She joined Oorvani Foundation as a trustee in 2016.
Subramaniam Vincent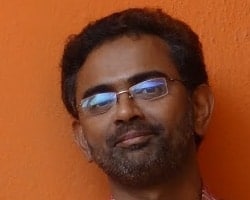 Subramaniam (Subbu) Vincent believes that the original purpose of journalism is to provide information to citizens so that they may be free and self-governing.
He is one of the co-founders of Citizen Matters. He also co-founded India Together, India's national public affairs e-magazine. Subbu mentors journalists and editors, and teaches seminars at  journalism schools from time to time.
Subbu was 2016 John S Knight fellow and visiting scholar at the Human Sciences and Technology Advanced Research Institute, Stanford University. Subbu was a founding trustee of Oorvani Foundation [2013-2017]
The editorial leadership of Subbu, Meera and Ashwin have led journalists at India Together and Citizen Matters to an astounding 13 awards in 12 years. 4 awards for reporting in India Together (2004-2008), and 9 awards for the Citizen Matters team (2009-2016). For more on this, click here.